We provide the tools, materials and installation to achieve an elegant and decorative barbeque and fireplace for your residence.
Gas Grill, Gas Lights, Fireplace Logs, And Repair Services In Houston
Southwest Grill & Light Company has been serving Houston and its surrounding areas since 1984! We pride our business on customer service and satisfaction. We provide the best barbeque and fireplace equipment available to ensure our customers are completely satisfied. All of our equipment is built with the strongest material and workmanship, known for its safety and durability. We also offer all kinds of other products for hearth and home, including gas lights, gas logs, glass doors and pool torches. So be sure come down and take a look at our entire selection!
View Our Services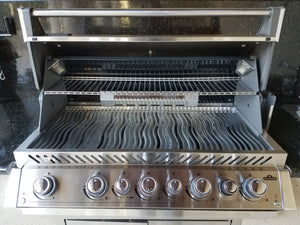 Customer Reviews
"I highly recommend this company for Gas grills. I had a very positive experience. Guy Manna is a man of his word!"
"My experience was great. Seyon was very professional on his sales visit. He promised the Installers would be here on time and they were. Guy and Tony arrived to my home on time, installed the gas log in about 15 mins and they took the time to ensure I knew how to operate it."
"I had a great experience with this company from sales to installation. Gas logs look awesome and I had doors installed too. The doors were not lining up well and they took the time to make adjustments until it all worked and looked right. They showed me how to operate everything and were very friendly. The value of my house just went up!"